Finally the Saints Row 1 Texture Pack for Saints Row 2 v3 has arrived! With new textures and a new time of day mod that is similar with SR1's Time of Day. I added a custom cheats.xtbl file with appropriate time slots, don't worry, it won't flag your savegame unless you use the Low Gravity cheat then save
. New time_of_day.xtbl file is similar to the one on the first Saints Row game but still the Moon don't work. Added my other mod that removes the "smirk" off your face while streaking too!
Not going into full detail here just play it and be amazed!
Screenshots: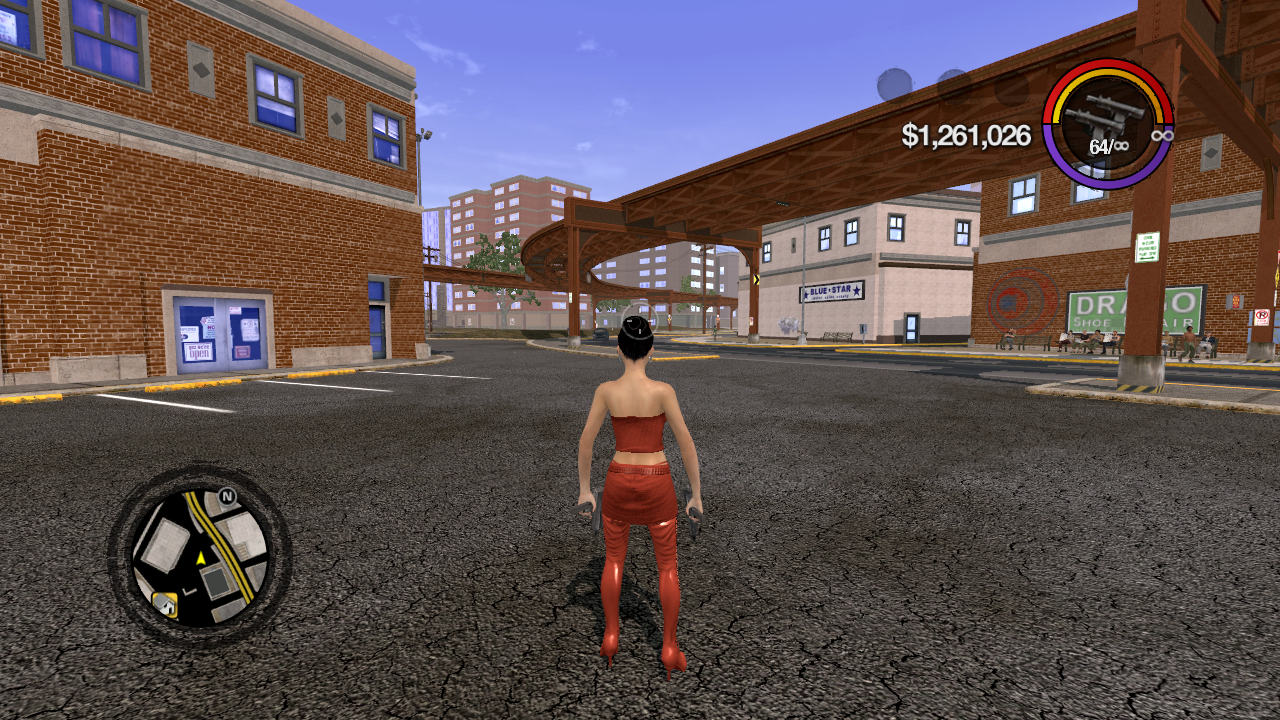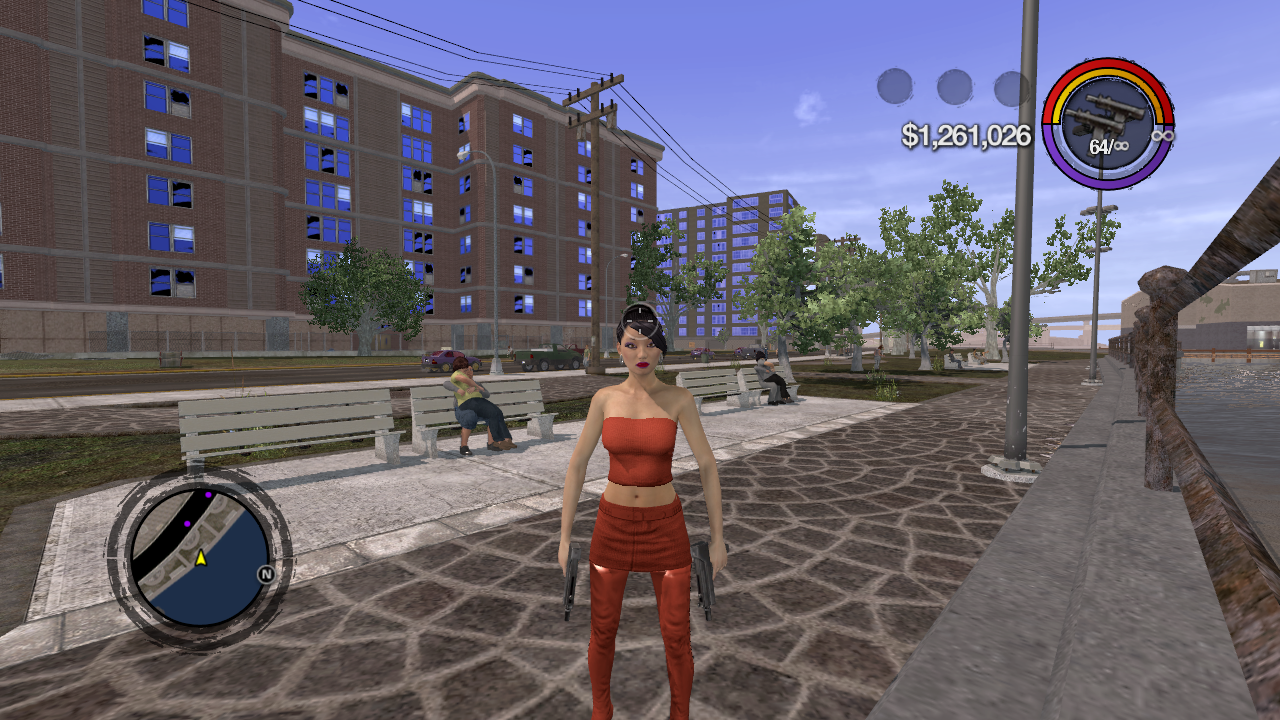 Installation:
1. Use GOTR, Extract and copy all files except for the video folder and the Read Me first file to "1-MODDERS_-_PUT_YOUR_OWN_PERSONAL_MODS_HERE" folder, then build patch.
2. Then make a backup of the video folder in your Saints Row 2 install directory
(I prefer renaming the folder to "videos.bak").
3. Then extract the video folder into your Saints Row 2 install directory. Then go play!
4. In the Shader folder is a "shaders_pc" file, extract it into the Saints Row 2 install directory or open your "shaders_pc" file with Notepad++ and find the line that says "data\shaders\internal\cube_map_render_s.fxo_pc" and delete it then save the file. When you start game the water color and water reflection will be similar to the water in Saints Row 1.
Note: This mod is fully compatible with Masamaru's SR2 HQ Texture Pack as it contains some textures from that mod that I used in making mine, some are modified and some aren't, (Thank you Masamaru).
Download latest version 3 Here:
https://drive.google.com/file/d/0B_HzN6aIA0HNWU9CMGZvVkJNTjA/view?usp=sharing
Download version 2 here:
https://drive.google.com/file/d/0B3kR69CgFMrob213UG9lTmdhQzg/view?usp=sharing
Link to the old version on Google Drive:
https://drive.google.com/file/d/0B3kR69CgFMroS0E4ZmJqa2JWY0U/view?usp=sharing
Last edited: