DESCRIPTION
---
This is simply a port from Saints Row IV to make these custom sliders work with Saints Row: The Third Remastered.
The original aim of this mod was to make it possible to create a female Boss with a more muscular body than what the original game allows, but it also "increases" the other sliders aswell.
SEX APPEAL 100%
STRENGTH 100%
SEX APPEAL 0%
STRENGTH 100%
RECOMMENDATION
---
In my opinion, muscular characters created with these sliders look pretty well combined with
this little edit I made to increase the muscle visibility: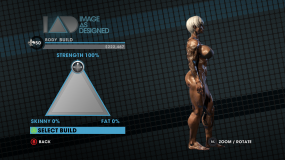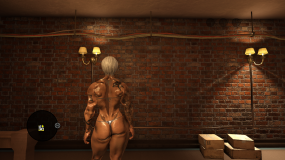 INSTALLATION
---
Just copy the file 'player_creation.xtbl' into your game folder (where SRTTR.exe is located).
UNINSTALLATION
---
Simply delete the file 'player_creation.xtbl' from your game folder.
ISSUES
---
Just like with the original mod, there are some clipping issues with some of the thinner hairstyles and clothing items. However I've noticed that this only seem to happen when you change your Boss appearance; if you equip your desired clothing and then save and load, the clipping might dissappear (at least until you change your clothing again).
CREDITS
---
Last edited: