Hi,
This mod will make the Followers 1-3 play some Pole/Table dance animations.
Also the Player will play all the Pole/Table dance animations i could find so far.
With this mod you can make cool screenshots of your Player and Followers.
It´ll be work in vehicles also as planes and buildings and with slew mode cam
aktivated you can play the animations too.
Next version will include a few more animations.
Now Characters unequip Weapons before playing the animations and reequip at the end.
Usage:
1.Select Character with Arrow Keys
Arrow Up=Crib Sip Females and Males
Arrow Dn=Follower1-3,Local Player
2.Select Animations
PGDN=Cycles through Animations one by one on multiple Key Pressing for selection.
Left Arrow=Start playing selection as loop.Second button push stops animation.
PGUP=Plays all Animations one by one in one turn.
Home,End,Del,Right Bracket,Left Bracket=Playing serveral single Animations
Right Arrow=InGame Helpscreen.
Comma=Hotkey for
@Henry08
's Haarp Controler equip if installed.
Version 1.5 got forward/backward selection of animations.(PGUP/PGDN) and playing all
animations is set to button 5.
Install:
Just copy the downloaded file into your games mod folder start game and play.
Have fun!
Update:
Selection Buttons changed.
Auto unequip Weapons while character selection
Added females from crib ship selectable.
Added Crib Ship Males to selection.
Fixed unequipped Items in last version.
CREDITS TO:
@Henry08
for help with getting rid of some Items.
@Henry08
for help with coding the stuff i wanted to have.
@Henry08
for explaining how to use the functions i needed.
@[V] IdolNinja for the sandbox+ and all it's cool stuff.
@Fan of Saints
for his Sandbox+ version and the crib mod.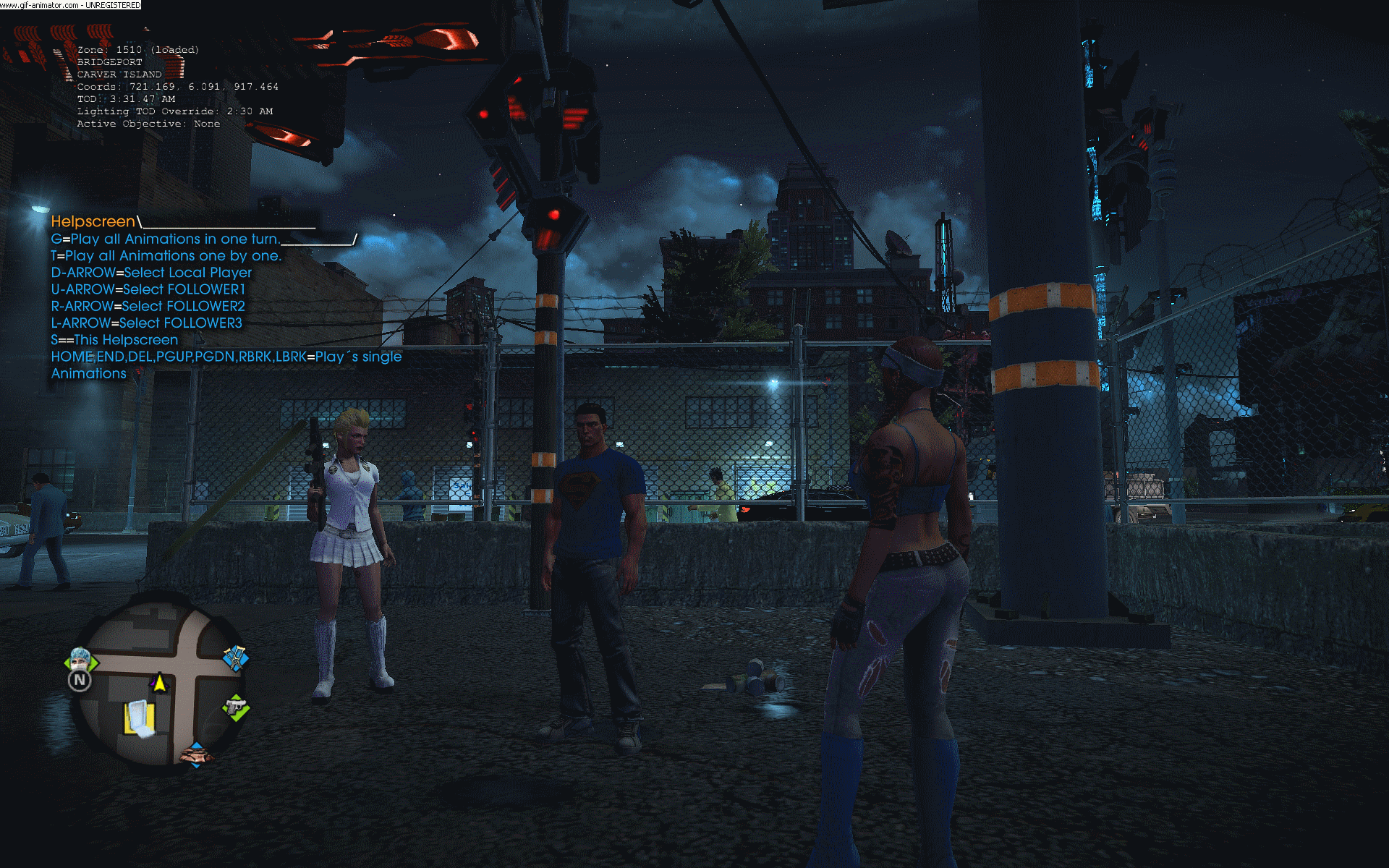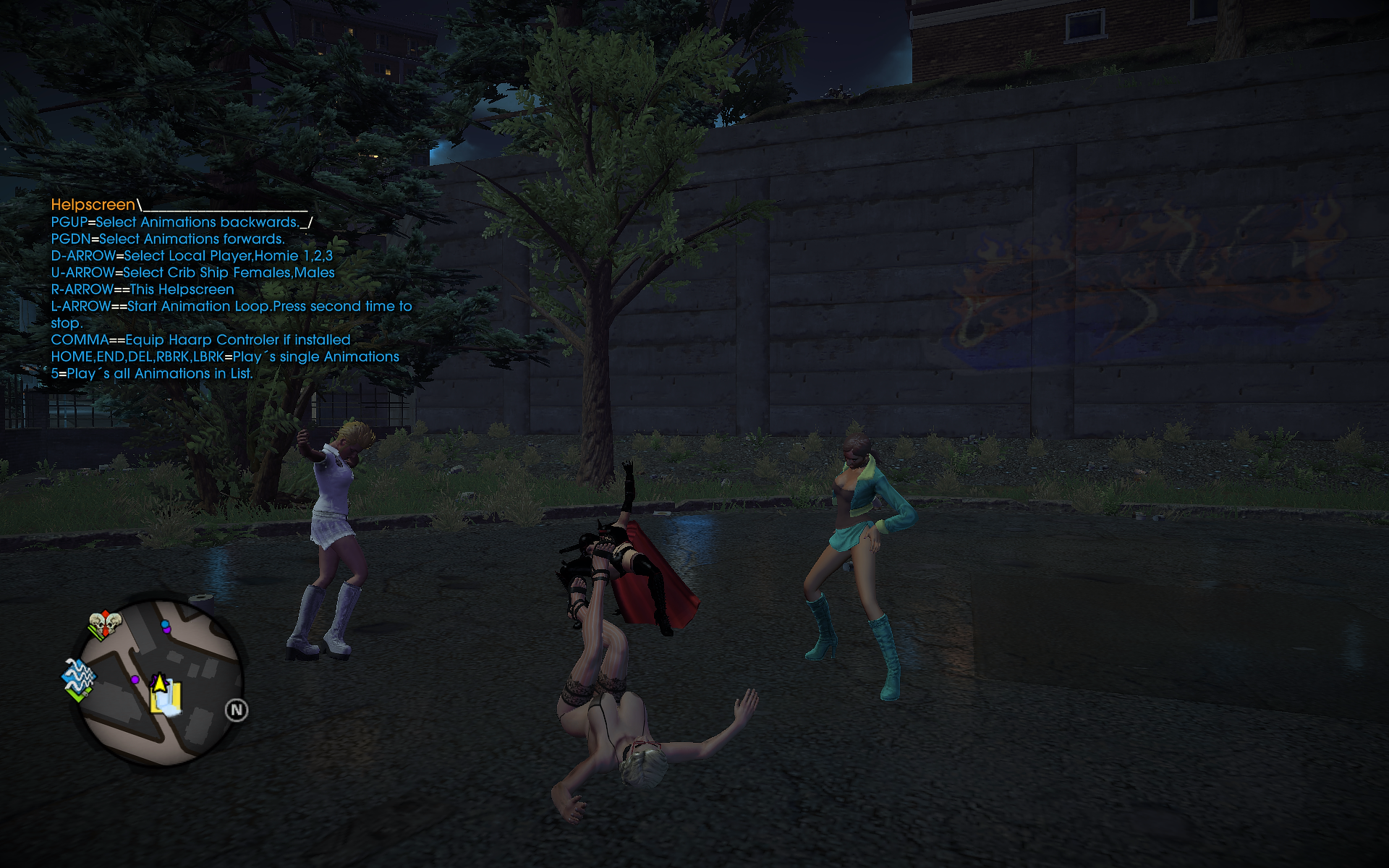 Last edited: