suv_4dr_luxury06.cvtf is for the Quasar, you can now change the color of its Trim (which is usually locked for some reason), all at once or separately (Trim 1, 2 and 3).
car_2dr_sports03 unlocks all rims for the Raycaster except Industrial—it's my favourite car (Dex could really choose his rides, the sellout) and its limited default selection always bummed me. (The Standard and Beater variants have non-buyable rims that cannot be changed back once you alter them.)
To install:
1) Drop both attached files (or only one of your choosing), suv_4dr_luxury06.cvtf and/or car_2dr_sports03.cvtf, in 1-MODDERS_-_PUT_YOUR_OWN_PERSONAL_MODS_HERE folder;
2) build custom patch as usual.
[Screenshots]
Quasar, Trim1 color selection (blue handles and logo; the yellow fenders and bumper part are always bluish without the modded cvtf).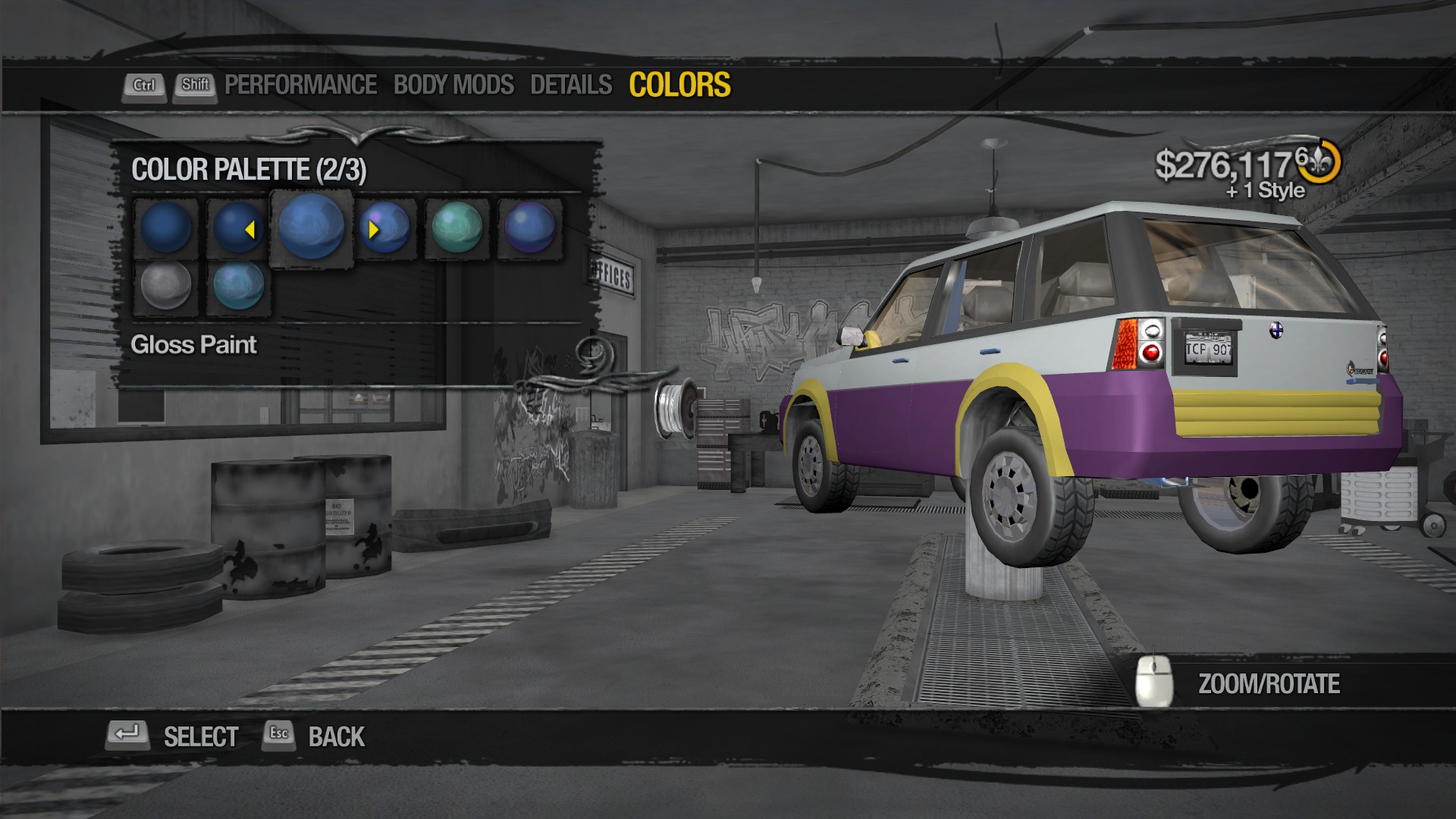 Raycaster with Deep Dish rims.
Credits: IdolNinja for GotR, Masamaru for the sr2_cvtf_helper tool.