This is a bunch of mod imports from my SR3 mods.
In this first post, I am putting the clothing texture mods. The player texture mods will be in the following post.
- cyber saint suit - matrix look
- ultor assassin suit - decker look mod
- three count top - Genki bra
- fancy fishnets - metal rings
- iron saint - decker look [NEW]
The fancy fishnet is actually a new mod, and it is pretty limited in look. But when I color them neon blue, it is not so bad.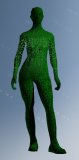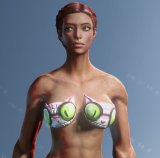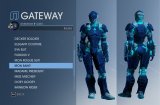 Last edited: