Agents of Mayhem art style
Shader used:
Reshade
Description
This is my Reshade configuration settings for Saints Row 3. That Borderlands Style, sort of.
Bugs
When it rains, the outline of the map spams in the screen. Only when it rains.
Example of the Bug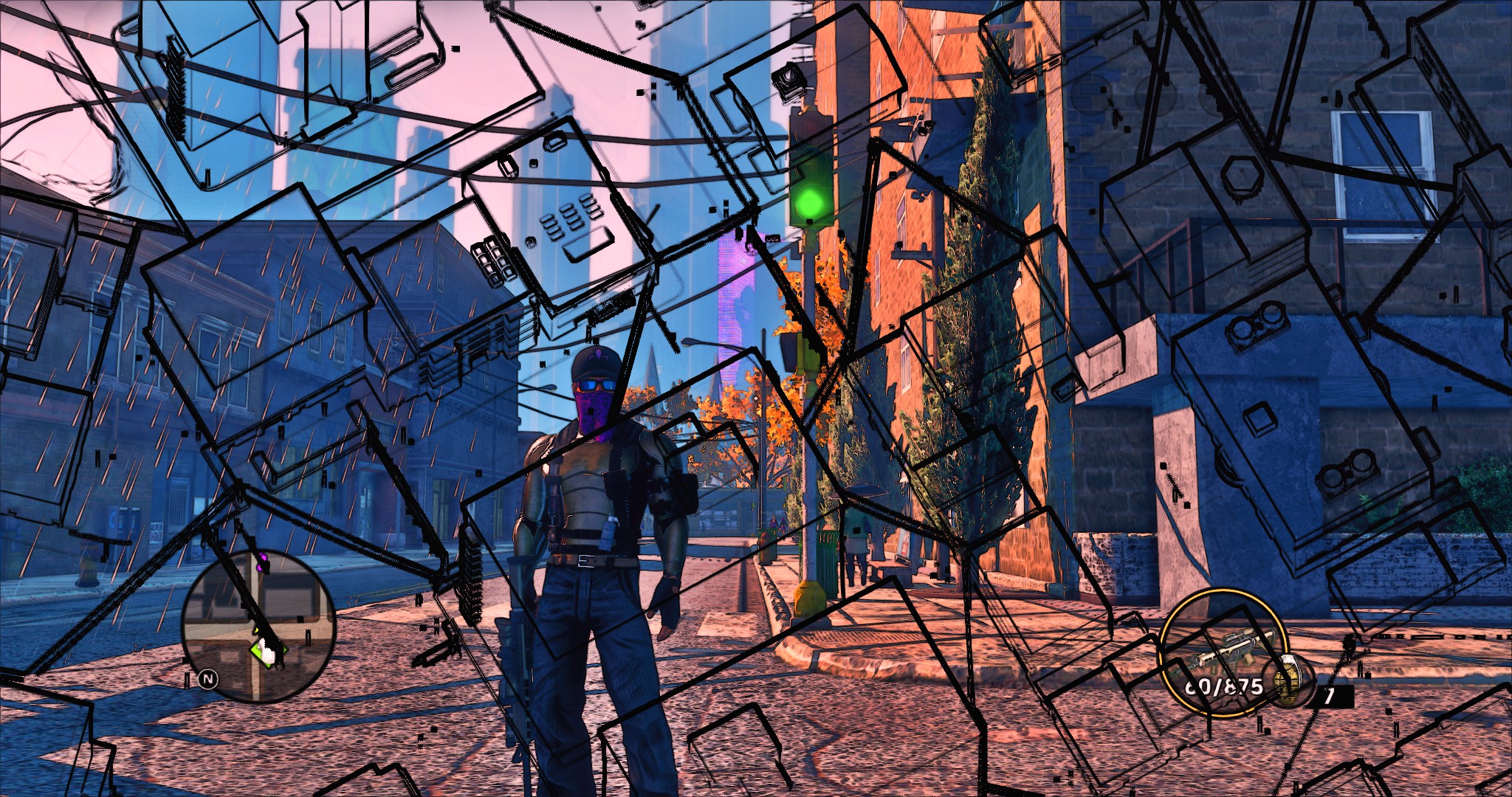 Here is the Fix
enter cheat
"clearskies"
OR
uncheck Comic Effect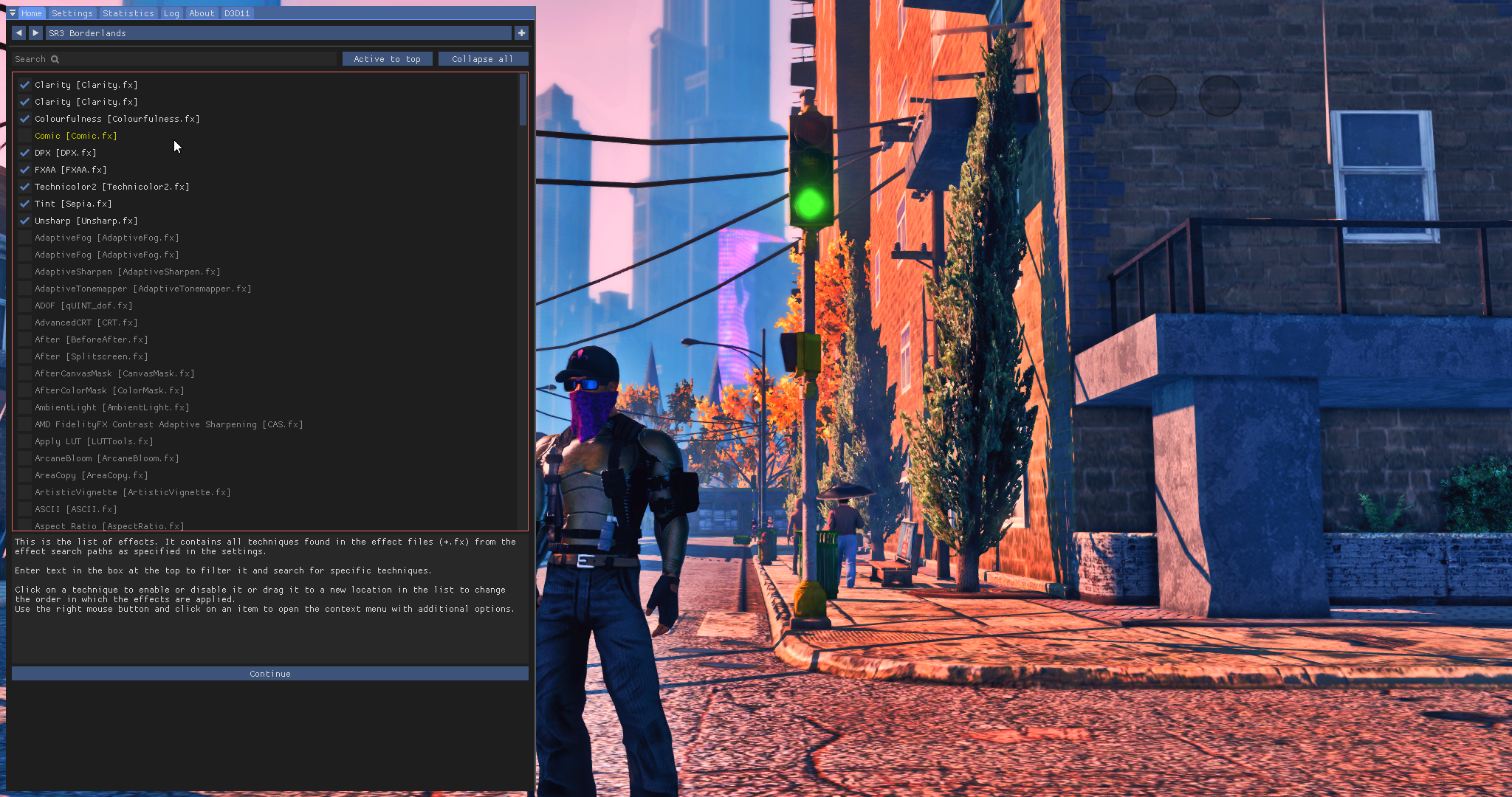 Screenshots

Installation Guide

1. Download Reshade and install
https://reshade.me/
2. Download my Reshade configuration settings
3. Place my reshade configuration settings (ini) where your game launcher is
4. Start The Game
5. Press the (Home key) to bring up the menu settings
6. On the very top click on the blue Search Bar (Red bar if it is your first time)
7. Scroll down until you find "SR3 Borderlands.ini" click on it, then press enter.
8. Press the (Home key) again to exit

This Texture Pack makes it stand out More!
City Texture Mod (Beta)
https://www.saintsrowmods.com/forum/threads/city-texture-mod-beta.18072/
And This Skybox!
Alternate Times of Day & Weather
https://www.saintsrowmods.com/forum/threads/alternate-times-of-day-weather.538/



Video with textures combined



No Mods used in the images
You can also keybind the comic effect to a key to turn on or off
Last edited: