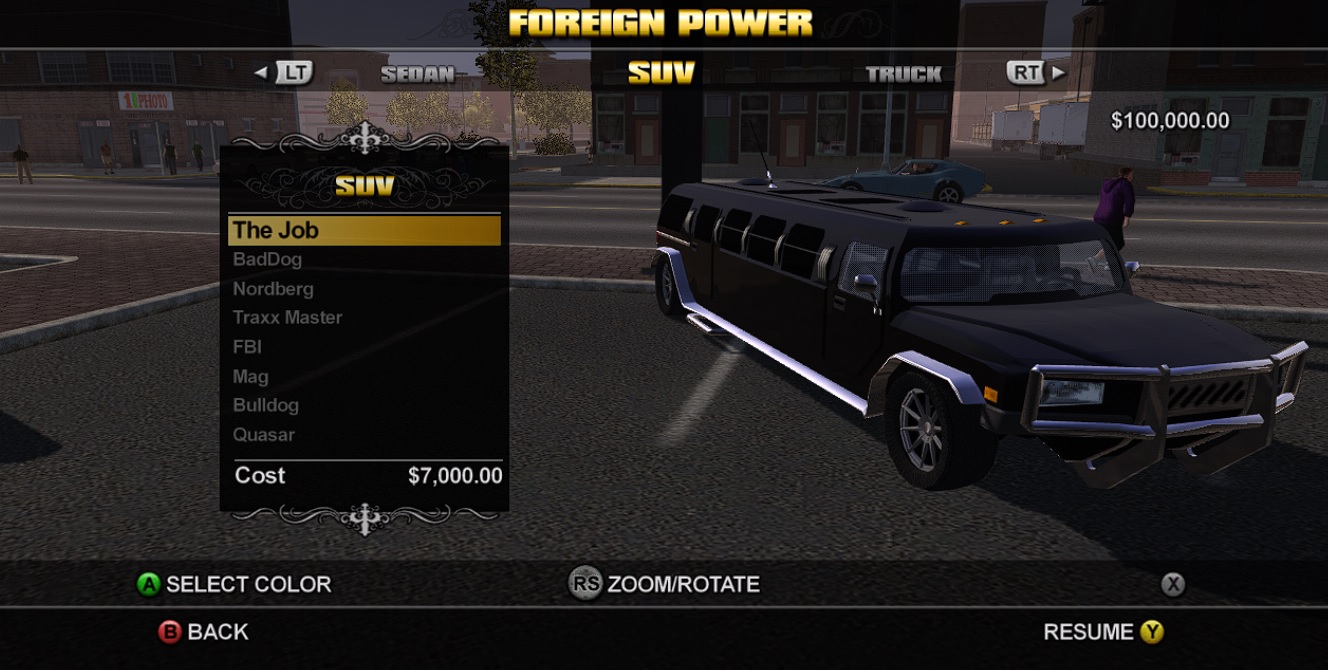 Just as the title says, I've had this one laying around for a while and it was time for me to post it.
This mod simply adds all the game's vehicles to Foreing Power as well as adding a few new customization options to some of the vehicles,
Like giving the player the ability to buy the "Ho" hood ornament on the Baron or have spinners on all the wheels for the Mag (Except the off-road ones) and a fix for the beater version of the Bootlegger not allowing you to repaint the gascap, among many others.
To install just extract the content of the rar file to your decompressed misc2 folder, back up anything if you wish and rebuild your package.
Then just drag, drop and play
Attention, the only vehicles that are not here are the helicopter and the Mule because those vehicles crash the game if you try to buy them.
Update!:
V 2.0: New vehicles now fully customizable, Status Quo and The Job.
V 3.0: Just a few mild fixes which might not even work. Still, thanks to RustyJones for helping me out. Now you have to replace the Variants.vpp_xbox2 file in the same folder where the misc2 file is.
Last edited: